Claudiusstrasse 10 welcomes all Textile-Enthusiasts!
In this textile studio-workshop theory and practice walk hand-in-hand. The information gained by considering historical references relating to various aspects of design and fabric-making, even hand-made fiber-winning, are integral parts of the practice workshops ran at _nannatextiles. Nanna, who was born in Finland, is the initiator and owner of the textile studio-workshop. She graduated with a textildiplom-degree, equivalent to an M.A. Textile Design, from the State Academy of Art and Design Stuttgart (Staatliche Akademie der Bildenden Kuenste Stuttgart) in February 2016.
She largely plans the activities, some of which are textile-cooperation-projects with e.g. museums and other cultural institutions. Internationally renown textile educators are invited to the heart of the creative scene in Stuttgart-west to give classes or to join studio-talks in 2017. In the large, newly renovated, basement of an almost 100-year-old historical building it is possible to register for classes in various weaving techniques, learn about dyeing and printing methods, spinning, felting, etc. Nanna's aim is to pass on in-depth information on a multitude of textile techniques, to always match theory with and history to the respective practical crafts methods being instructed. Japanese aestheics and the Asian ways of designing fabrics inspire her greatly.
Program preview
8. EQT im textilmuseum st. gallen
starting 10/07/2022 _ 10:15 am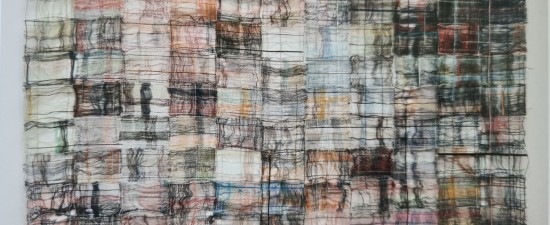 Die 8. Europäische Quilt Triennale (EQT), die im Oktober 2021 in der Max Berk Textilsammlung Heidelberg eröffnet wurde, erreicht ihre letzte Station im Oktober 2022 in St. Gallen, Schweiz. Im historisch wertvollen Gebäude in unmittelbarer Nähe des alt…