Cooperation project with lantal textiles AG switzerland
Cooperation project with Lantal Textiles AG Switzerland. The company specializes in the design, manufacture and distribution of textiles for aircraft, buses, railway wagons and cruise liners. In the summer semester 2014 we realized designs for upholstery designs at the Staatliche Akademie der Bildenden Künste Stuttgart, some of which were produced as prototypes for industrial implementation.
Lantal upholstery fabric_01
Designing upholstery fabrics for buses leads the mind to attractive holiday destinations and trips to foreign countries. To the moodboard theme of our team "Historic Architecture / Death in Venice", I had the association of precious lace and braid, which were exported in the 16th century from Italy all over the world. The result is a design with a modern design language and color composition that derives from the historical textile heritage. The design was thought to include the world-famous Swiss embroidery production in St. Gallen.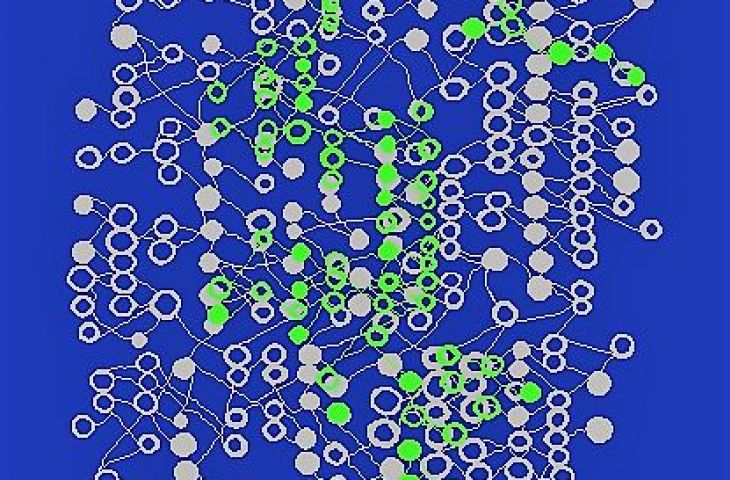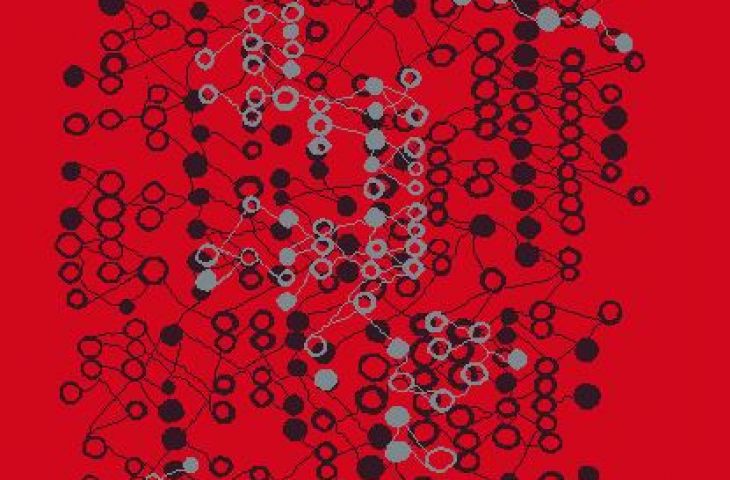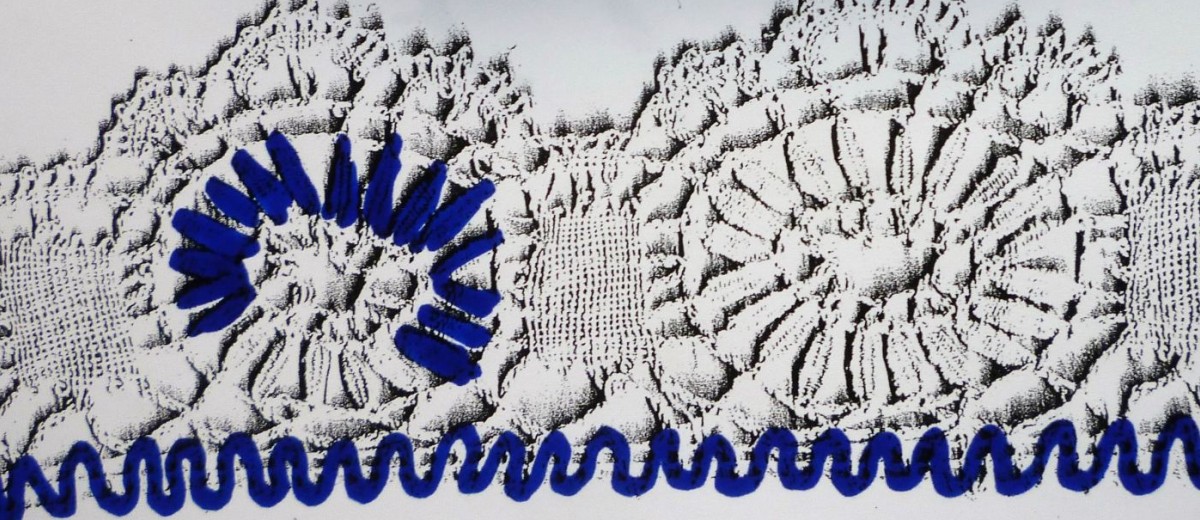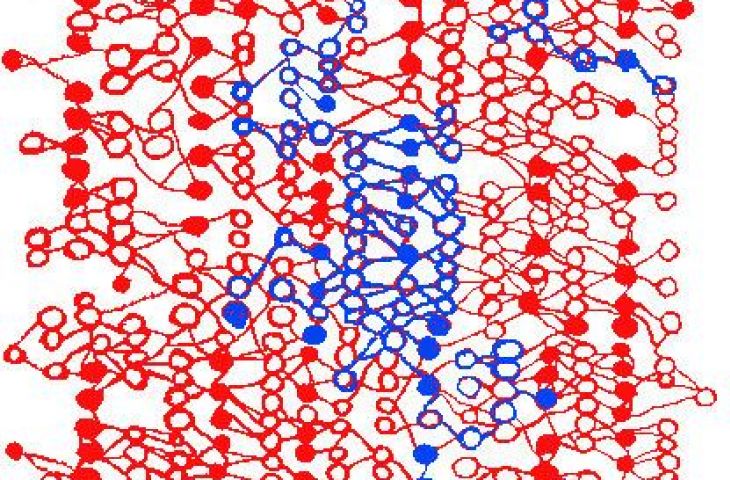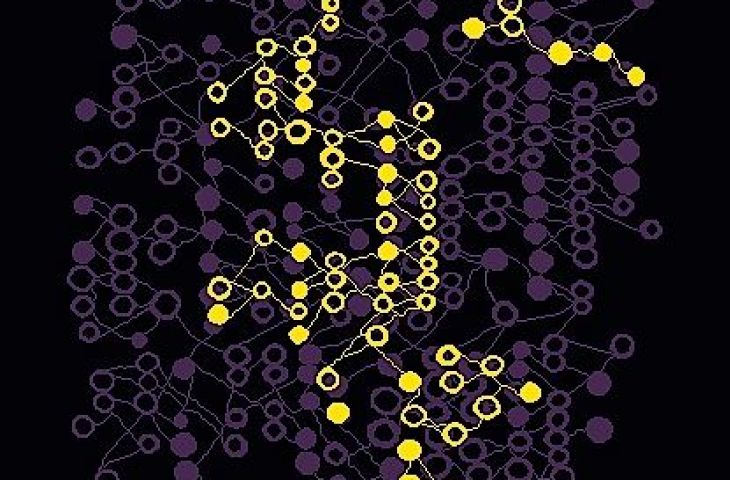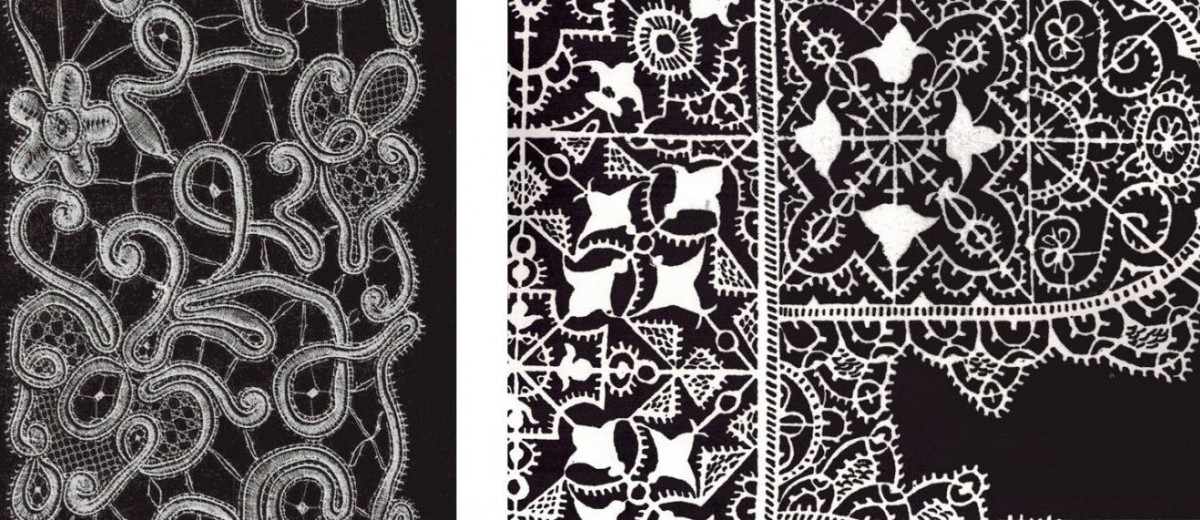 Lantal upholstery fabric_02
Ornaments and stylized flower tendrils were until the 1920s to the well-known and valued pattern elements of the European textile tradition. Today architects and interior designers try to achieve a revival of these preferences. Ornaments adorn building fronts and large patterns can be found inside the house. Our team picked up this trend in the research under "Traditional Ornament / 1001 Nights".
The ornament is the focus of my second design. The historical-looking medal was cut into pieces and the pieces were pieced together like puzzle pieces. This is how the tendrils, which grow organically in height, were created. The small-scale irregular pattern within the tendrils results from the repetition of a 9: 8 crepe binding.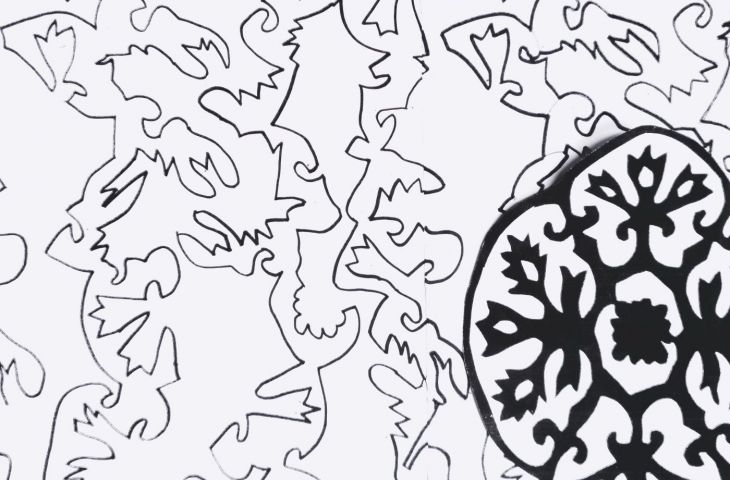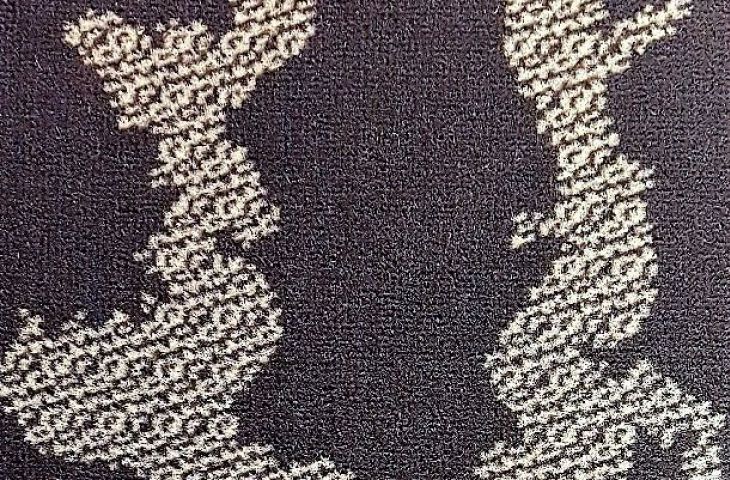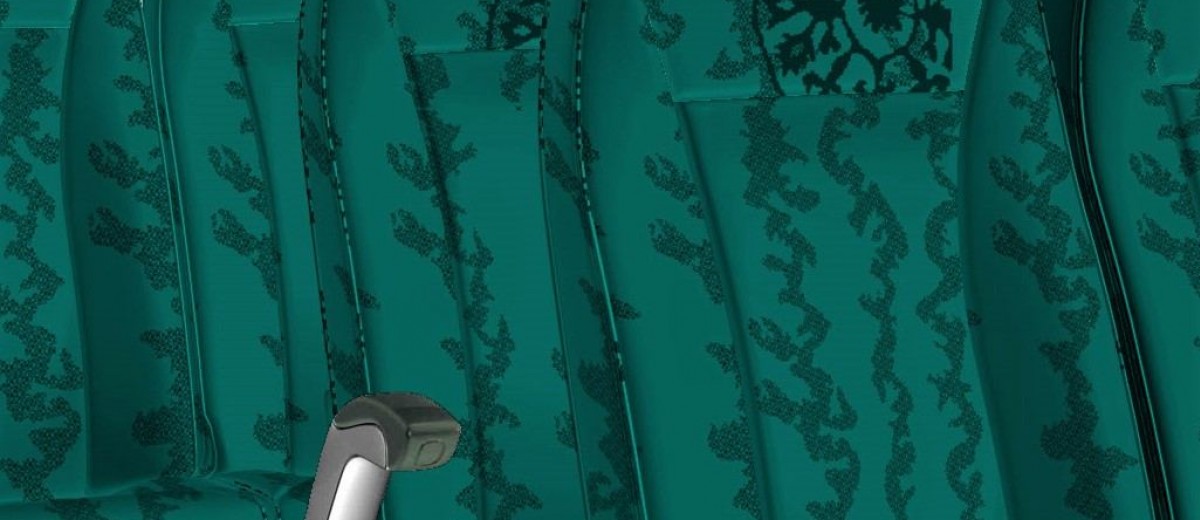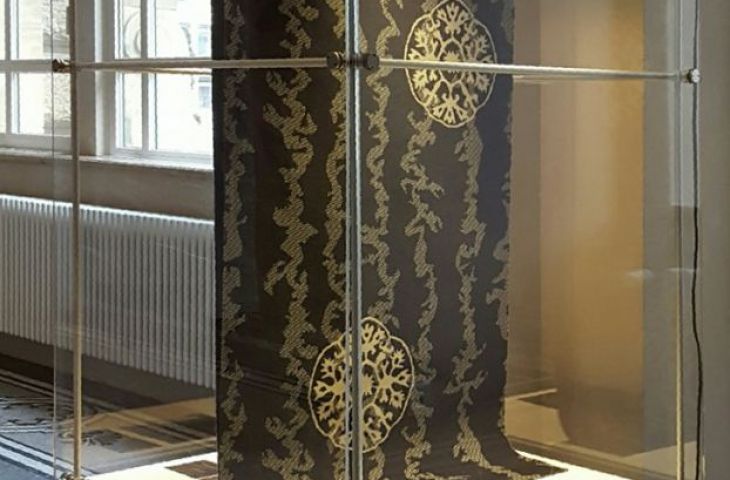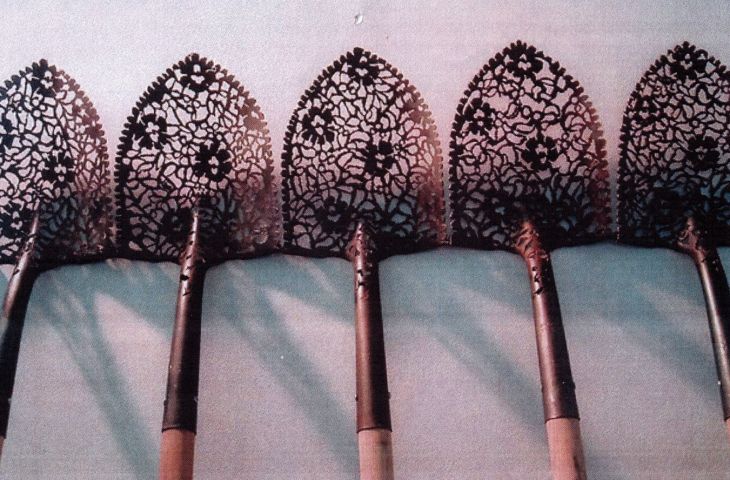 In the design center Baden-Wuerttemberg, house of the economy, Stuttgart, are 9.2. - 10.3.2017 Works of the Textile Design course of the Staatliche Akademie der Bildenden Künste Stuttgart are exhibited. Including this upholstery fabric by me and designs from my diploma thesis Querbeet - Textile Ideas for the Hotel Schwanen in Bizau / Bregenzerwald, Austria.
Lantal upholstery fabric_03
Clear forms and right angles to the topic "Modern Architecture / Bauhaus".
Plush quality diagonal lines laid on 8/9 cartridge paper have either flat or steep gradients as a result. The squares are always divided into two areas of different sizes.
In the rendering, the 26 cm wide repeat, which is roughly divided into eight differently structured rows, is brought as a half offset to the required 52cm seat width.