nanna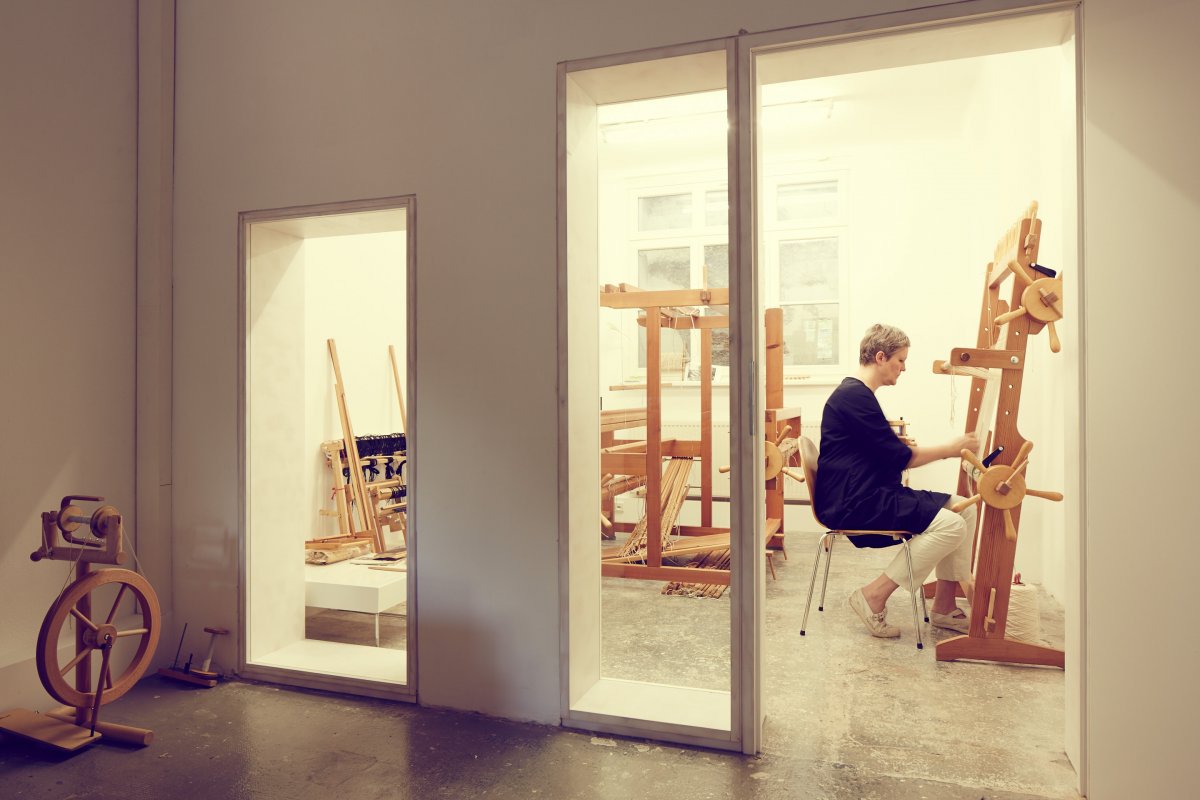 I am drawn to the odd and not frightened by not knowing where the road leads or where I end up. In Finland, where I was born, we used to call everything that "felt odd or unknown" to be Chinese! Today the world has become more of a global village, i doubt it holds true anymore. Nevertheless, I ventured to study Chinese…
Interculturality is in my DNA. I was brought up bi-lingual in Finland, my children today deal with two cultures. After graduation from UC Berkeley in California, three years of studies in Sichuan, southwestern China, followed. Originally I proposed to research the cultures of the ethnic minorities, many of which live in Sichuan province. In the late 1980s the topic was politically too sensitive. I am still looking forward to returning to Sichuan and Yunnan to learn about the techniques of making the black-sheen fabrics of the Miao-people. The actual felting process of the stiff traditional capes of the Yi-people fascinates me. I am wondering if these "pieces of clothing" are still used by the country-folk to fend off the cold when selling at the open market place? In the Tibetan settlements wool-products were traditionally made. Has this tradition survived? Before settling in Stuttgart, Germany, I was fortunate to collect working-experiences in Tokyo and Seoul. Since 1994 Stuttgart is home! From here I am quickly in France or Switzerland. Italy and Austria are also not far away…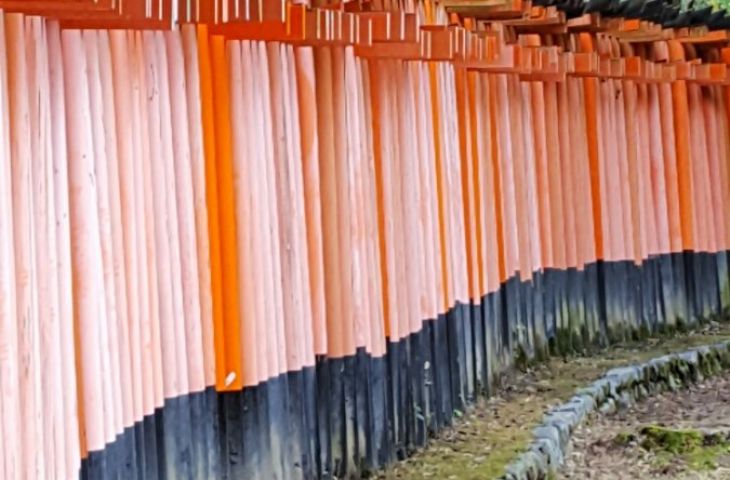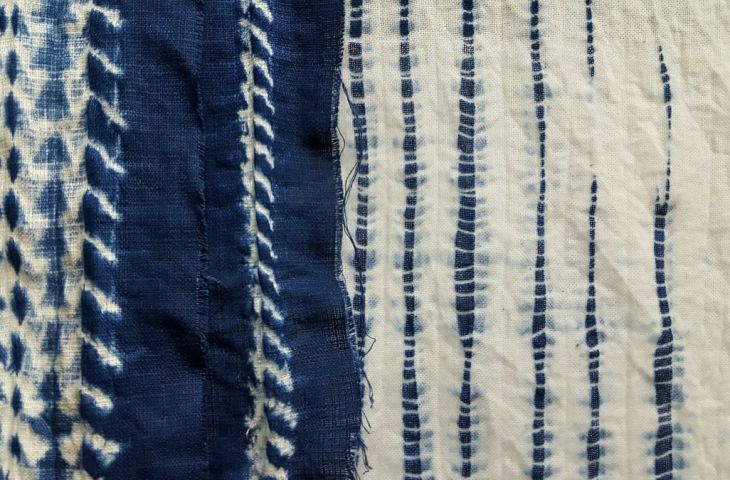 A traineeship is mandatory in the Textile Design study program at the State Academy of Art and Design Stuttgart (Staatliche Akademie der Bildenden Kuenste Stuttgart). My work in Textile Conservation at the Costume Museum of the State Museum of Wuerttemberg (Landesmuseum Wuerttemberg) was an eye-opener. The collection entails ancient Coptic textiles in which the multitude of colors, all supposedly stemming from plants, are still stunningly vivid. During my work-experience I was allowed to help in preparing artifacts for an exhibition on Tzar-Russia; I assisted in equipping textile pieces for the museum-storage. At the end I was even asked to fill out inventory sheets of e.g. intricate textile artifacts of the Ottoman Empire, including masterfully stitched pieces with silk- and goldthread. I had so many great challenges to tackle, I fondly reminisce my time at the museum!
I am open to various projects. The prerequisite is that a textile ingredient is clearly defined. Developing ideas as part of a team or working out solutions alone are equally motivating to me. My up-cycling/ re-use workshops, conceived to support the textile exhibition "Flicken, Stopfen, Repassieren" at the Dornbirn City Museum (Austria) until October 2016, dealt with modern ideas of mending and darning. Frugality is not the main point today. It is more the idea of "exploring traces and memories" in used and antique textiles that we want to examine and find answers to. My cooperation with the ethnological Linden-Museum in Stuttgart started in November 2016 and continues till today. I offered Japan-textile-workshops to support the Oishii-exhibition on the Japanese food culture. For this project i developed shibori-dyeing and sashiko-stitching workshops for all age-groups, for men and women. Textile-printing, especially the analysis of Hawai'i shirts, the repeat and recreation of similar design elements on fabric, were discussed and practised in museum-workshops in early 2018.
In summer 2017 I collected experiences instructing future teachers at the Pädagogische Hochschule in Heidelberg. We focused on Japanese dyeing methods . Working with young and motivated students, who themselves later take on roles as educators, was most rewarding.
vita
Nanna Aspholm-Flik
 _Diploma Textile Design (equivalent to a Master's-Degree), Stuttgart State Academy of Art and Design/Germany.
_Certificate of Chinese Language Studies and Culture, Sichuan University/China.
_B.A. Chinese Studies, University of California Berkeley/USA.
Biography
Born in Tampere/Finland 1964, lives and works in Stuttgart/Germany since 1995.
Independent textile designer with own studio-workshop _nannatextiles in Stuttgart-West.
Textile design study at the Stuttgart State Academy of Art and Design.
International Student Service at SIMT (Stuttgart Institute of Science and Technology)
International Education – project, commissioned by the Ministry of Education (CIMO) Finland. Carried out in Tokyo/Japan and Seoul and Taejon/South Korea.
Chinese Language and Culture Study at Sichuan University, Chengdu/China.
Chinese (and Northeast Asian) Studies at University of California, Berkeley/USA.
Nanna's "2nd-life-textile 2018: swabian weaving meets scandinavian chair" was presented in her studio workshop during the "European Arts and Crafts Days" in April. The chair not only relates to her research on textile identies in the Region Swabian Alb of last year, but also connects to her home-country Finland.
The textile objects that address "memory in cloth" were exhibited at Augustinum Gallery (8.1.-25.2.2018) in Stuttgart-Killesberg, next to my alma mater, the State Academy of Art and Design Stuttgart and the historical "Bauhaus" Weissenhof-Settlement.
The cooperation with the ethnological Linden-Museum Stuttgart continues. This time my textile-workshops deal with intricacies of textile printing.
interim – Textile Culture Incentives in Schwäbische Alb (Swabian Alb), a region near Stuttgart (funded by the Federal Cultural Foundation) to study and comment the textile heritage of this specific region. Eight textile-objects are part of the group show at Museum Villa Rot, Germany, 23 July – 08 October 2017. The textile art pieces, or so-called "memories of cloth", base partly on Alb-residents' private textile donations, some of which are very old. Research on historical flax cultivation or references to the former tradition of sheep farming in the region were scenarios I studied. The internationally renown textile printing company PAUSA, founded by the Löwenstein-brothers in the early 1910s, caught my special attention during the research-phase. Unfortunately in the early 21st century it was no longer economically feasable to print fabrics in southern Germany. What eventually happens to this historically and architecturally significant symbol of textile heritage and modern industry technology in Mössingen, Baden-Württemberg, is still open. Possibly a museum or an archive will be established. The launch of the digital PAUSA textile collection is scheduled to take place in late 2018 or early 2019.
museum cooperation/ tailor-made textile workshops Stadtmuseum Dornbirn, Austria: "Flicken, Stopfen, Repassieren" in 2016 (Mending, Darning and other traditional methods of repairing torn fabics.) Linden-Museum, Stuttgart: "OISHII – Essen in Japan" from Oct 2016 - April 2017.
Two months' research study in Japan
potpourri – Textile Ideas for Hotel Schwanen in Bizau/Bregenzerwald, Austria. The final diploma-project at the Stuttgart State Academy of Art and Design. www.abk-stuttgart.de
a make-belief world – knitting-project based on Maurice Sendak's book "Where the Wild Things Are". _ twin stories – interdisciplinary project at Heusteigtheater Stuttgart. https://vimeo.com/113155607
inspired by mingei – collection of 40 textile designs based on Japanese folk art tradition.
Costume Museum Ludwigsburg – traineeship in textile conservation (7 months). http://www.schloss-ludwigsburg.de/schlossgarten/ausstellungen/modemuseum/
Silk-jacquard-weaving course at Lisio in Florence/Italy (2 weeks). http://www.fondazionelisio.org
movement – interdisciplinary project, Weißenhof Institut, Stuttgart State Academy of Art and Design
Memberships
European Textile Network e.V.

Bund der Kunsthandwerker Baden-Württemberg e.V.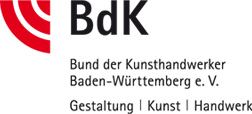 Fachverband …textil..e.V. – Wissenschaft – Forschung – Bildung

Interessengemeinschaft Handweberei-Bundesfachverband e.V. in Sindelfingen
haus-der-handweberei.de