PH Heidelberg
Textile competence at university level
The Heidelberg University of Education is one of the leading universities in Germany in the training of teachers. All the more gratifying, therefore, that I had the opportunity to offer a conference in the textile sector within the framework of a cooperation between PH Heidelberg, the trade association textile e.V. and the PH Heidelberg Professional School.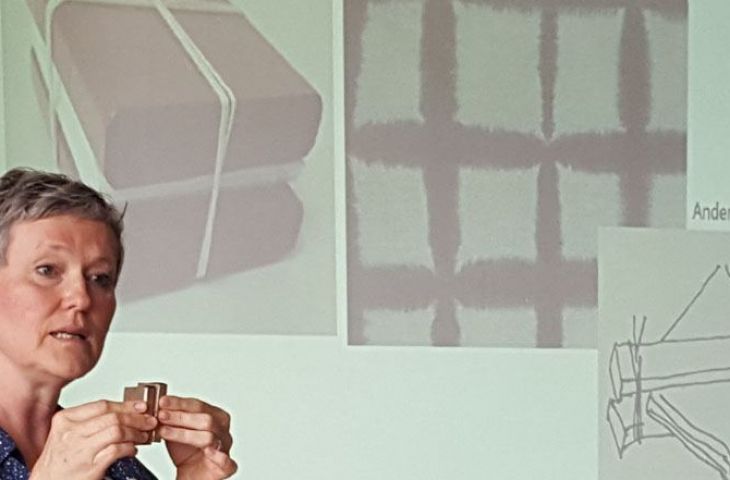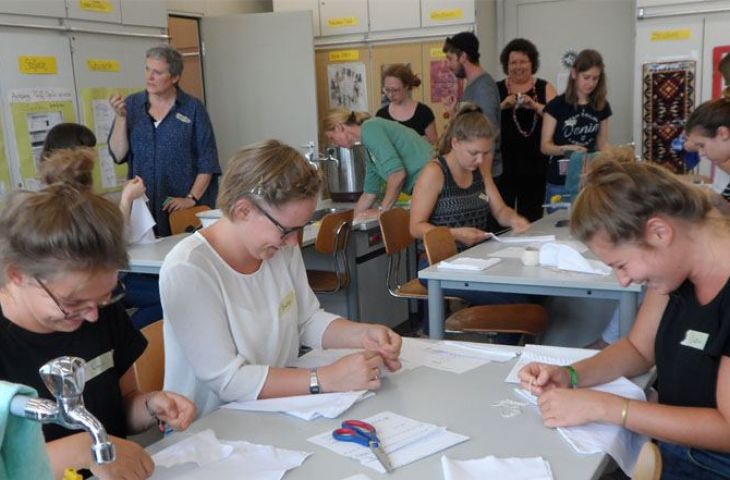 move parameters playfully
In a half-day course, the students learned about the art of Japanese Shibori painting technology. As usual, there was an introduction to the historical background of Shibori art first.
In contrast to traditional Shibori coloring in Japan, where no experimentation with the parameters is allowed, the course participants should consciously deal with the topic and deliberately move and play the parameters. Because in terms of her work as a teacher, it was important to me to show the participants different techniques that they can individually adapt to their group of students. Amazingly diverse and exciting patterns have emerged.